Author: Simon Duffy
This is a report setting out a model for integrating health and social care for people with mental health services - designed to promote personalisation, empowerment and citizenship. 
Drawing on the latest thinking this report provides a model for development and implementation in Yorkshire & Humber. It also provides a framework for the integration of NHS and social resource allocation systems. 
Read and download the free pdf in your browser here.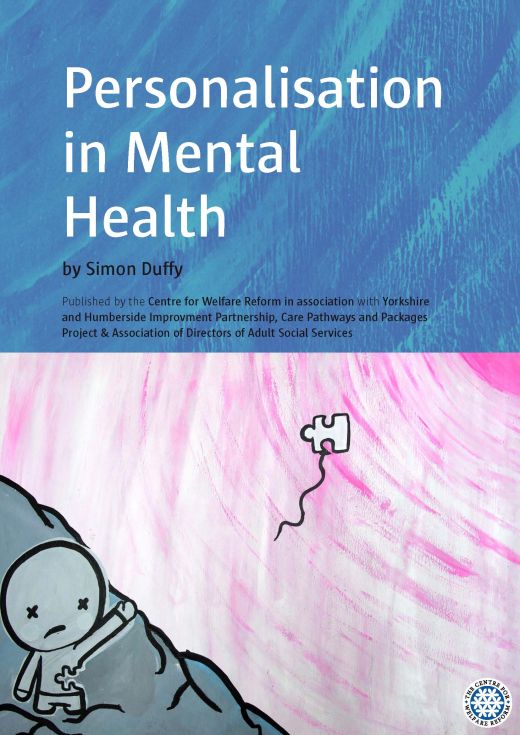 The publisher is The Centre for Welfare Reform in association with the Yorkshire & Humber Improvement Partnership (YHIP) Care Pathways & Packages Project (CPPP) and the Association of Directors of Adult Social Services (ADASS).
---
The publisher is the Centre for Welfare Reform.
Personalisation in Mental Health © Simon Duffy 2010. 
All Rights Reserved. No part of this paper may be reproduced in any form without permission from the publisher except for the quotation of brief passages in reviews.