Self-Directed Support
Self-directed support is the process of taking control of your life and any support you might need to live it. Although self-directed support was developed for adult social care services its application is much wider and even goes beyond public services.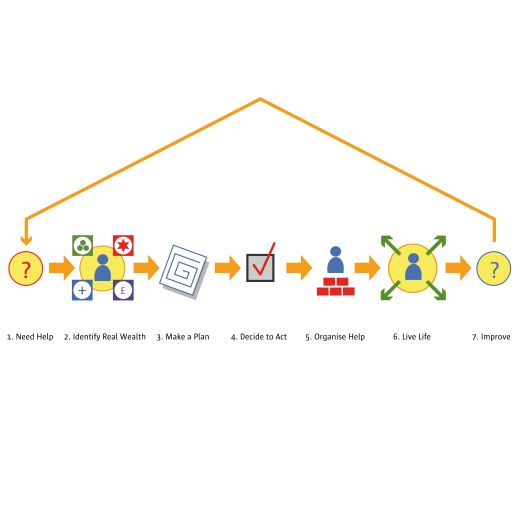 ---
The publisher is The Centre for Welfare Reform.
Graphic on Seven Steps of Self-Directed Support © Simon Duffy 2010.
All Rights Reserved. No part of this paper may be reproduced in any form without permission from the publisher except for the quotation of brief passages in reviews.
Self-Directed Support, social care, Global, Graphic