Author: Simon Duffy
Resource Allocation in Mental Health is a discussion paper which sets out the case for developing one integrated approach for allocating resources to people with mental health problems. 
It argues that the current divide between health and social care in mental health is not coherent and that a much better approach can be developed by building on the current systems of individual funding which have been developing within the NHS.
This publication has been produced with the support of the Yorkshire & Humber Improvement Programme.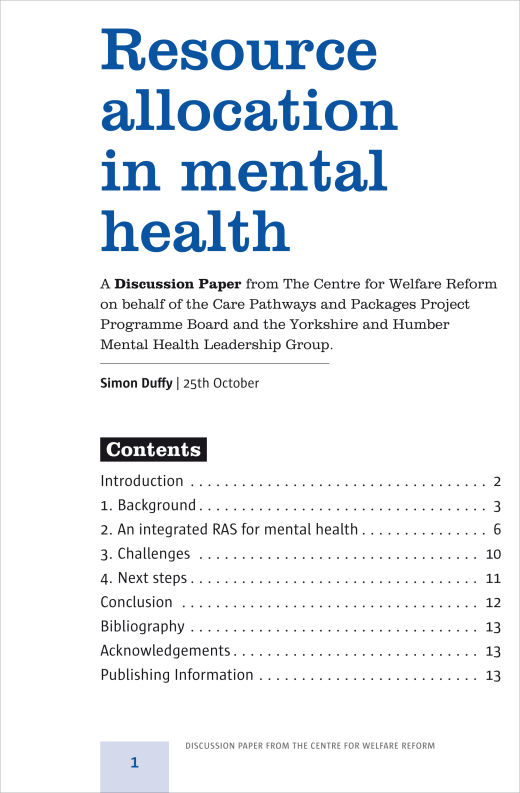 ---
The publisher is The Centre for Welfare Reform.  
Resource Allocation in Mental Health © Simon Duffy 2010.
All Rights Reserved. No part of this paper may be reproduced in any form without permission from the publisher except for the quotation of brief passages in reviews.