Authors: Stephanía Duarte Mora and David Towell
Continuing Conversations about Advancing Inclusive Schooling
Towards the end of 2018 and near the beginning of 2019, David Towell and his Colombian colleague, Stephanía Duarte, made two journeys through three countries of Latin America - Bolivia, Colombia and Peru - exploring how national family associations are promoting educational change and exploring the strategies that progressive public and private schools are using to achieve their own transformation.
They report on lessons from these journeys in two complementary papers, both available in English and Spanish.
Read and download the free pdf in your browser here.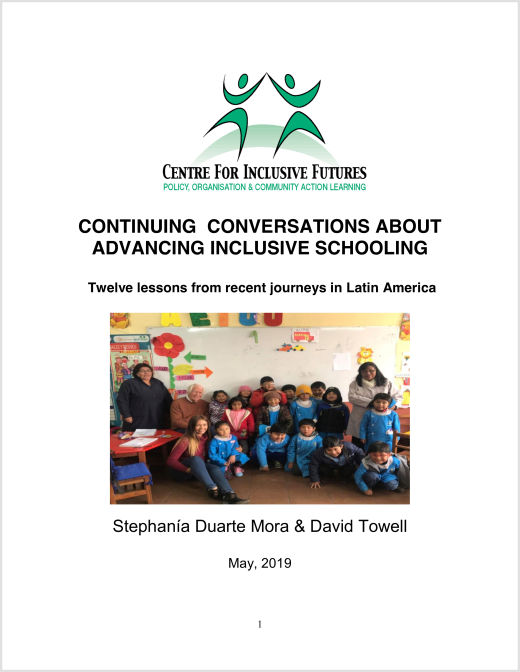 ---
The publisher is the Centre for Inclusive Futures.
Continuing Conversations About Advancing Inclusive Schooling © Stephanía Duarte Mora and David Towell 2019.
All Rights Reserved. No part of this paper may be reproduced in any form without permission from the publisher except for the quotation of brief passages in reviews.