Author: iDirect
Founded in 2014, iDirect Independent Living support nearly 50 people across Dorset, Wiltshire and Hampshire. The people iDirect support have a learning disability, autism and/or mental health needs. 
iDirect's vision is simply:
To enable individuals to live a kind of life they have reason to value.
iDirect support three individuals with an Individual Service Fund (ISF) and have learnt that as an organisation there are four key areas of focus in order to effectively manage an ISF with an individual. They are the:
Facility to manage the person's individual budget
Capacity to support people to plan creatively using their individual budgets
Ability to routinely report to the person on how their budget has been spent and what it has achieved
Flexibility to change the support arrangement as the person's life changes
The following report shares iDirect's experience of offering ISFs and the stand alone publications share the personal experiences of Adam, Bev and Debbie in receiving ISFs.
Read and download the free pdfs in your browser, links below.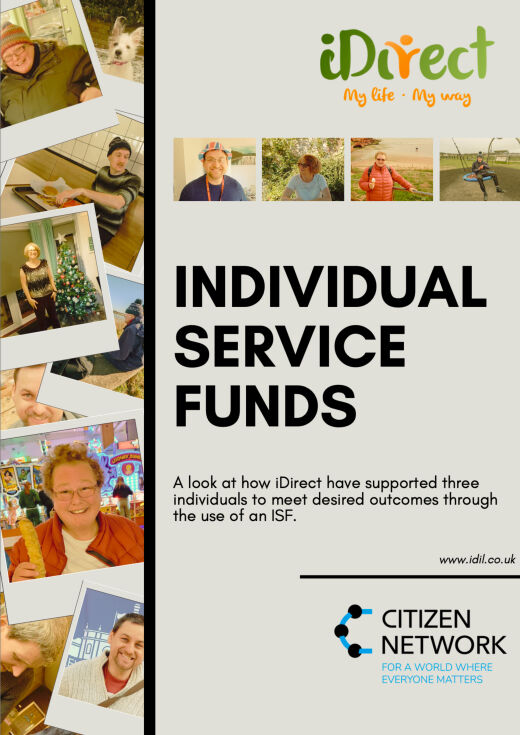 The publisher is iDirect. Individual Service Funds at iDirect © iDirect 2023.