Good Things About Individual Service Funds
Author: Chris Watson
Individual Service Funds or ISFs make being in control of your own support much easier. This is an easy read guide to Individual Service Funds.
Read and download the free pdf in your browser, link below.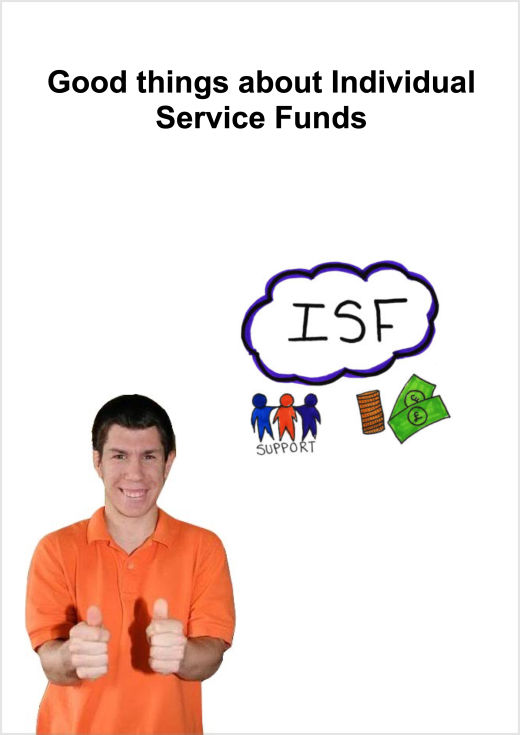 ---
The publisher is Self Directed Futures.
Good things about Individual Service Funds © Chris Watson 2020.
All Rights Reserved. No part of this paper may be reproduced in any form without permission from the publisher except for the quotation of brief passages in reviews.
Paper | 20.06.20
disability, social care, England, Paper