Author: Simon Duffy
Shocked by the institutional abuse witnessed at the Winterbourne View residential unit Vinesh Kumar and his wife set about creating an organisation that could provide people with support to avoid institutionalisation. iDirect is now working to support people with learning disabilities and autism in Dorset, Hampshire and Wiltshire and helping to bring people back home from residential units.
iDirect was established as an independent organisation and was developed to build on the kind of individualised service design and personalised support developed first by organisations like Inclusion Glasgow in 1996. The goal of iDirect is to support someone to be a full citizen and an active member of the community, doing things that are meaningful and positive. iDirect is also a member of Citizen Network.
In order to challenge the organisation to stay true to these principles iDirect asked Simon Duffy, the author of Keys to Citizenship and the founder of Inclusion Glasgow, to provide an independent review of the organisation and to help guide its development.
Read and download the report (pdf) in your browser here.
Find out more about iDirect at: https://www.idil.co.uk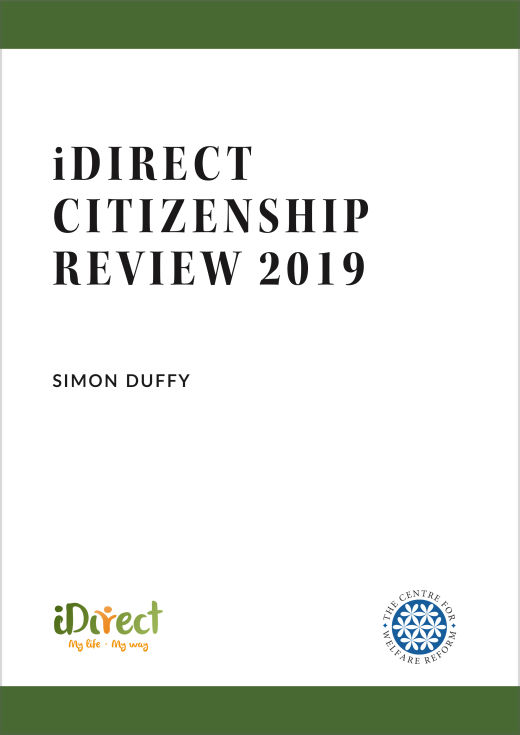 ---
The publisher is the Centre for Welfare Reform.
iDirect Citizenship Review © Simon Duffy 2020.
All Rights Reserved. No part of this paper may be reproduced in any form without permission from the publisher except for the quotation of brief passages in reviews.