Author: Maria Lyons
In this thought-provoking essay Maria Lyons questions the assumption that work - defined narrowly as being in paid employment - is seen as the critical means to have a life of meaning and the means to live. Instead, as she argues, if we break this connection and ensure everyone has a basic income, then we are in a position to explore the real meaning of our lives and the multiple forms of meaning and identity that a full life can offer.
This essay brings together a clear-headed analysis of core economic concepts, together with an understanding of the positive value of diversity and disability which is essential to creating communities that work.
Read and download the free pdf in your browser, link below.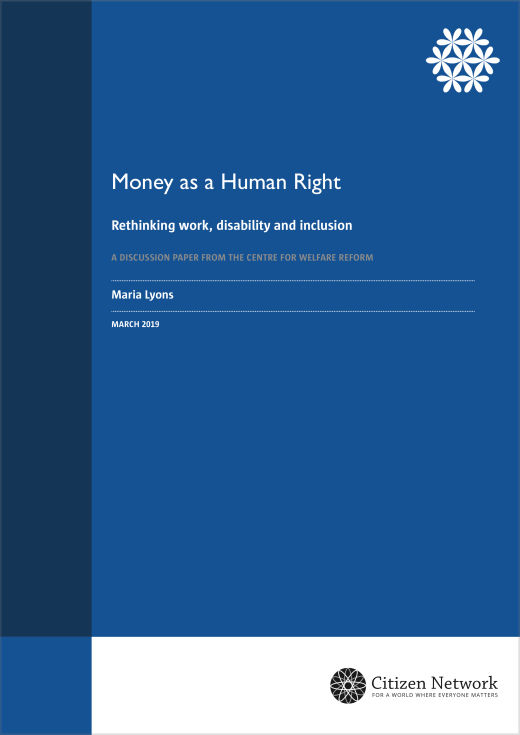 ---
The publisher is the Centre for Welfare Reform.
Money as a Human Right © Maria Lyons 2019.
All Rights Reserved. No part of this paper may be reproduced in any form without permission from the publisher except for the quotation of brief passages in reviews.