Author: Simon Duffy
Unlocking the Imagination has now been republished, after being out of print for 17 years. This was the first major written work by Simon Duffy and sets out some of the key concepts that have been critical to his work. It offers a path for commissioners who do not see themselves as experts in how other people should live, but instead want to create the conditions for citizenship and stronger communities for everyone. It is as challenging today as it was when it was first published in 1996.
Key issues explored include:
What does community inclusion really mean
How the service system provides gifts, rather than entitlements
Why the prevalent model of commissioning is bound to fail
The practical strategies necessary for commissioning that empowers
This publication has been made in association with Choice Support, as a mark of gratitude to Choice Support, who enabled its first publication.
Read and download the free pdf in your browser here.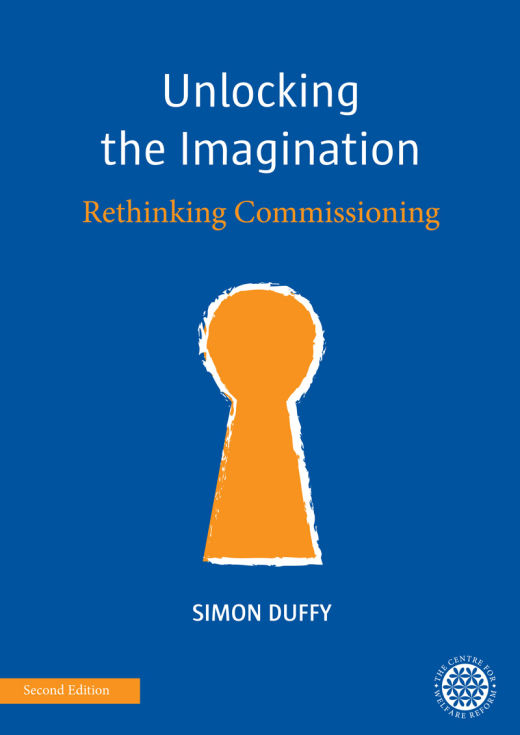 ---
The publisher is the Centre for Welfare Reform.
Unlocking the Imagination © Simon Duffy 2014.
All Rights Reserved. No part of this paper may be reproduced in any form without permission from the publisher except for the quotation of brief passages in reviews.