Authors: Liz Leach Murphy and Sarah Holmes
Imagineer is an organisation that has been working for many years at the meeting point between citizens, communities and government. It is clear from their work that the potential for positive change in our communities is very real. Yet a range of systemic blocks hold us back.
In this paper the authors build on their practical experiences to explore how a strengths based approach to wellbeing could transform the quality of our community life. Disabled people and families show us the power of self-direction and building on the assets in our communities. Now is the time to radically rethink the role of public services and to shift power to citizens and local neighbourhoods.
Read and download the free pdf in your browser, link below.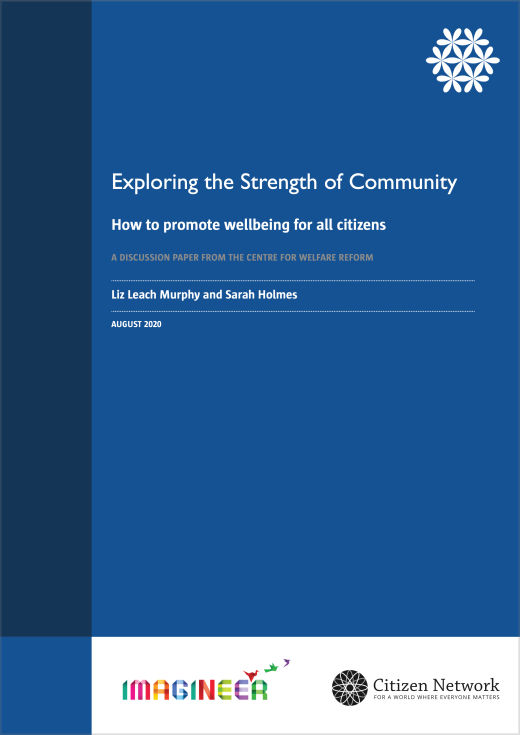 ---
The publisher is the Centre for Welfare Reform.
Exploring the Strength of Community © Liz Leach Murphy and Sarah Holmes 2020.
All Rights Reserved. No part of this paper may be reproduced in any form without permission from the publisher except for the quotation of brief passages in reviews.