Author: Dorset County Council
Dorset County Council is leading the way on helping people with learning disabilities and mental health problems manage personal budgets by using Individual Service Funds (ISFs). Here is their easy read guide on what this means.
Read and download the free pdf in your browser, link below.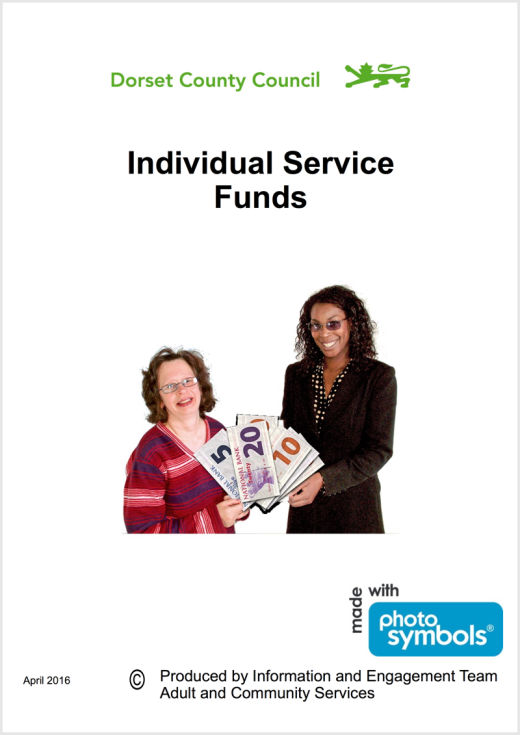 ---
The publisher is the Centre for Welfare Reform.
Individual Service Funds (ISFs) Easy Read © Dorset County Council Information and Engagement Team Adult and Community Services 2017.
All Rights Reserved. No part of this paper may be reproduced in any form without permission from the publisher except for the quotation of brief passages in reviews.