Publishers: Skills for Care
This guide from Skills for Care was developed over several months by the South West Individual Service Fund Network, made up of a range of organisations and several Fellows of the Centre for Welfare Reform. 
It is in essence a distillation of all the Network has learnt around implementing Individual Service Funds (ISFs) in Dorset, Devon and the South West over the past 3 years. 
The guidance maps out key lessons learned, case studies showing how ISFs have transformed lives and some of the main learning outcomes from work by members of the Network, that can be used to support other organisations to develop an ISF offer of their own.
NB. Please note some of the links within the guide are not functioning - many resources on ISFs are available in the Centre's own Library here, including Individual Service Funds (ISFs) and Contracting for Flexible Support: practice guidance to support implementation of the Care Act 2014.
Read and download the free pdf in your browser, link below.
Find out more about Self Directed Futures at:
https://www.selfdirectedfutures.co.uk
Find out more about New Key at: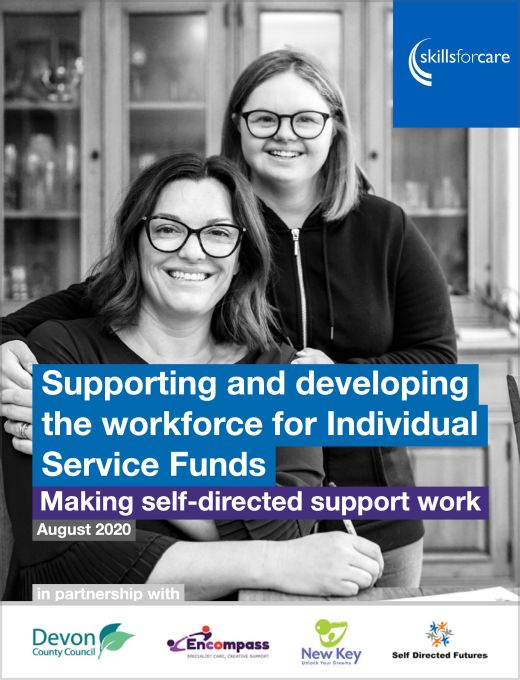 ---
The publisher is Skills for Care.
Supporting and Developing the Workforce for Individual Service Funds © Skills for Care 2020.
All Rights Reserved. No part of this paper may be reproduced in any form without permission from the publisher except for the quotation of brief passages in reviews.