Authors: Professor John L McKnight and Cormac Russell
John McKnight and Cormac Russell are the leading advocates for Asset Based Community Development - an approach to promoting justice and well being that tries to rebalance our approach to welfare.
This critical document offers an overview of ABCD and draws attention to:
Resources - the abundant assets that communities create but services so often ignore
Methods - the assumption that communities can and should drive change themselves
Functions - the essential functions that communities can perform for themselves
Evaluation - the questions that can be used to assess the effectiveness of community life
You can read about these ideas in detail by downloading the free pdf in your browser, link below.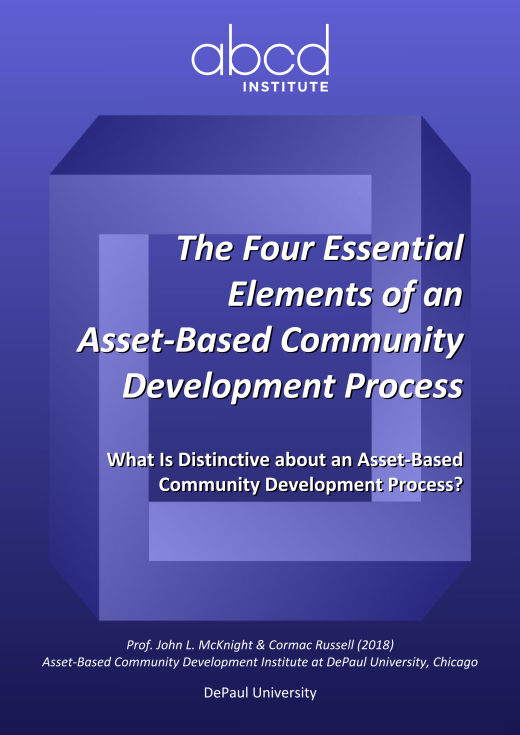 ---
The publisher is the Asset-Based Community Development Institute at DePaul University, Chicago.
The Four Essential Elements of an Asset-Based Community Development Process © Professor John L McKnight and Cormac Russell 2018.
All Rights Reserved. No part of this paper may be reproduced in any form without permission from the publisher except for the quotation of brief passages in reviews.