Authors: Independent Constitutionalists (UK)
The Independent Constitutionalists are a group of independently minded individuals from a wide variety of backgrounds who have been giving serious thought to how the constitution of the UK should be reformed.
This paper sets out their vision for reform and offers clear definitions and challenges for the way ahead.
For more information about IC-UK visit: https://ic-uk.org.uk
Read and download the free pdf in your browser, see link below.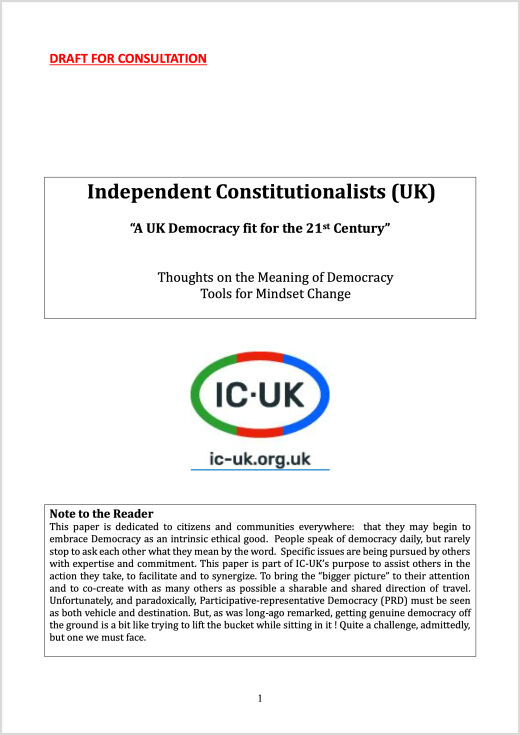 The publisher is IC UK. A UK Democracy Fit for the 21st Century © Independent Constitutionalists (UK) 2021.