Constitutional Social Justice
Author: Simon Duffy
Constitutional Social Justice is an essay that was first produced as part of a report to the Commonwealth Fund of New York on the possibilities of radical reform within the welfare state in 1995. 
The paper sets out a critique of the welfare state and the damage done by its many poverty traps - and it offers a model of social justice and an outline of a new approach to welfare reform.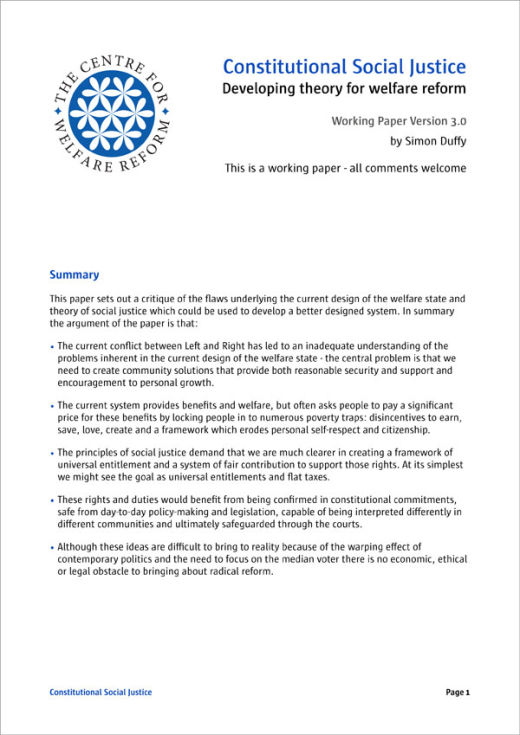 ---
The publisher is The Centre for Welfare Reform.
Constitutional Social Justice Version 3 © Simon Duffy 2010. 
All Rights Reserved. No part of this paper may be reproduced in any form without permission from the publisher except for the quotation of brief passages in reviews.
Paper | 30.11.02
community, Constitutional Reform, politics, tax and benefits, England, Paper