Core & Essential Service Standards
Authors: Dr Thomas Doukas, Annie Fergusson, Michael Fullerton and Joanna Grace
People with profound and multiple learning disabilities (PMLD), by the very nature of their impairments need other to advocate for them: families, carers, advocates, friends and involved professionals.
Although people with profound and multiple learning disabilities are only a small group they are just as important as every other human being and it is essential that their voice is heard and their contribution to society is recognised. Their needs are fully human needs, and they are entitled to all the same protections and human rights we should all expect. But special care and attention must be paid to the important details of life which can so easily be lost or taken for granted.
Together a group of leading advocates have come together to raise the bar for people with profound and multiple learning disabilities. After wide consultation and engagement with Government they have published a series of Core and Essential Service Standards.
The Core and Essential Service Standards are aimed at commissioners, providers of care services and educational establishments, including specialist schools, to ensure equity and quality of support and provision, in the hope that the standards will be used to support adults and children with PMLD, in social care and assisted living settings. The standards focus on what should be put into place within the organisation, including quality of care, leadership, support and training for staff members. 
The Standards, contributed to by families, sector professionals and academics, have been endorsed by NHS England and received support from Norman Lamb, who provided the Foreword for the Guide. 
The standards were developed by the advocacy group PMLD Link, with support from Choice Support, CMG and The Sensory Projects. You can join PMLD Link here.
Read and download the free pdf in your browser here.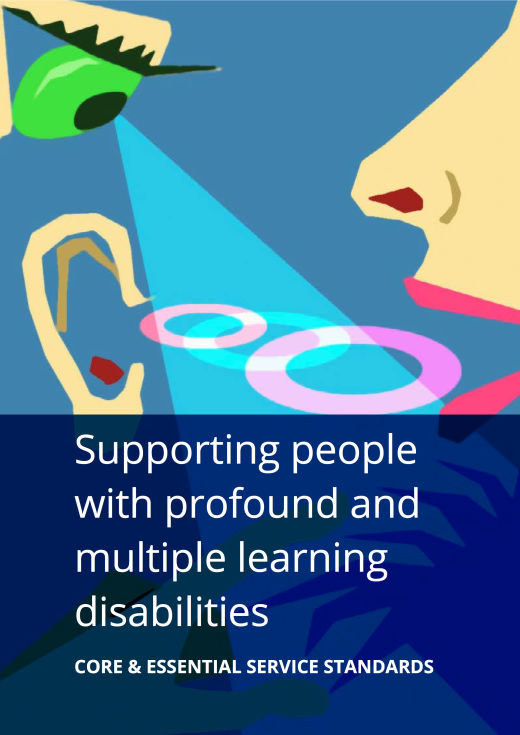 ---
The publisher is PMLD Link.
Supporting People with Profound and Multiple Learning Disabilities © Doukas, Fergusson, Fullerton & Grace 2017.
All Rights Reserved. No part of this paper may be reproduced in any form without permission from the publisher except for the quotation of brief passages in reviews.