Complexity for Disabled Children
The welfare systems that support disabled people, children and families and others who need help have grown in complexity and obscurity. For a disabled child and their family there are a bewildering number of services and supports.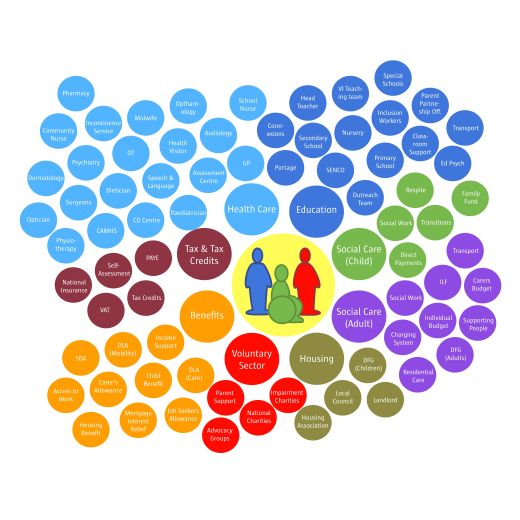 ---
The publisher is The Centre for Welfare Reform
Complexity for Disabled Children © Simon Duffy 2011.
All Rights Reserved. No part of this paper may be reproduced in any form without permission from the publisher except for the quotation of brief passages in reviews.
disability, education, Family Leadership, local government, England, Graphic