Authors: Simon Duffy and Kate Fulton
This is a Discussion Paper which argues that the intellectual case for Independent Professional Brokerage is much weaker than it at first appears.
The authors argue that local authorities need to be making much better use of all the varied resources that communities already have to offer when building the support system for Self-Directed Support.
Read and download the free pdf in your browser here.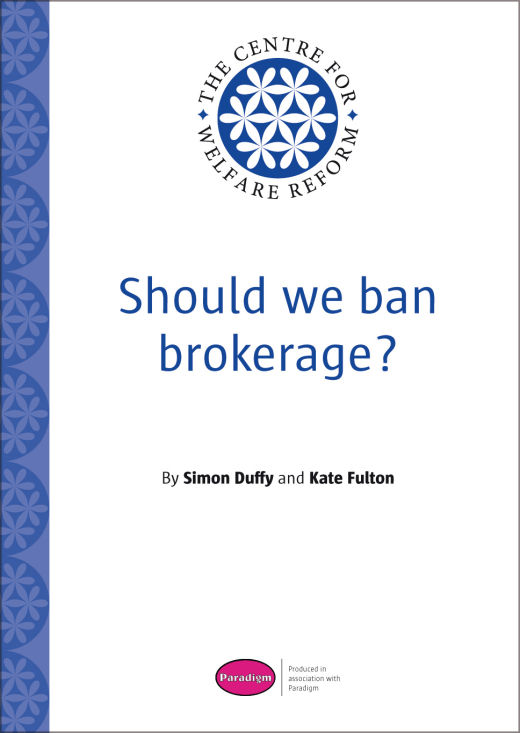 ---
The publisher is the Centre for Welfare Reform.
Should We Ban Brokerage? © Simon Duffy and Kate Fulton 2009.  
All Rights Reserved. No part of this book may be reproduced in any form without permission from the publisher except for the quotation of brief passages in reviews.