Personalised Transition
Personalised Transition is the process for enabling families and young people to take control of their support and lives in adult life. Schools act as a source of support, enabling young people and families to work together to plan their life after school.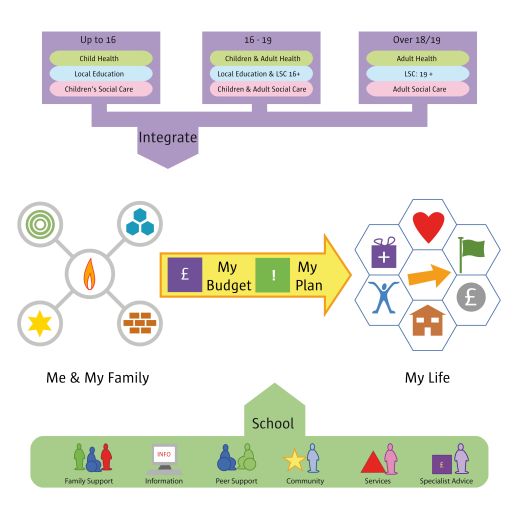 ---
The publisher is The Centre for Welfare Reform.
Graphic on Personalised Transition © Simon Duffy & Pippa Murray 2010.
All Rights Reserved. No part of this paper may be reproduced in any form without permission from the publisher except for the quotation of brief passages in reviews.
children and families, education, Family Leadership, England, Graphic