Energy Limiting Chronic Illness (ELCI), Social Inclusion, Employment and Social Security
Authors: Catherine Hale, Stef Benstead, Dr Kate Hardy and Dr Jo Ingold
Based on large scale quantitative and qualitative research, this report disrupts stereotypes and exposes the systemic failings that harm the lives of hundreds of thousands of people in the UK. 
In its conclusion the report authors' recommend a series of evidence-based solutions for disability assessment, social inclusion and employment support.
The report is based on emancipatory disability research by the Chronic Illness Inclusion Project, part of the DRILL programme, supported by the Leeds University Business School, CERIC, LSSI, ESRC and published by the Centre for Welfare Reform.
Read and download the free pdf in your browser, link below.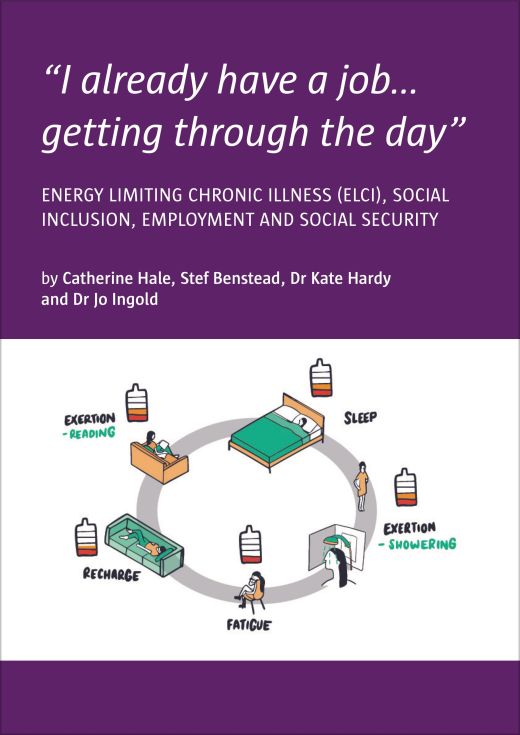 ---
The publisher is the Centre for Welfare Reform.
I already have a job... getting through the day © Catherine Hale, Stef Benstead, Dr Kate Hardy and Dr Jo Ingold 2021.
All Rights Reserved. No part of this paper may be reproduced in any form without permission from the publisher except for the quotation of brief passages in reviews.