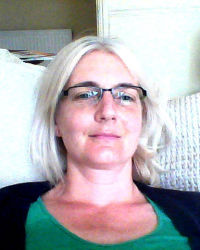 Catherine was lead researcher and project manager on the Chronic Illness Inclusion Project (CIIP).
Catherine has worked as a researcher with Mind, Action for ME, the Spartacus Network and Inclusion London. She has a keen interest in exploring people's experiences of government policies and services and why rhetoric often doesn't match up to reality.
Catherine was involved in running a local peer support group for people with M.E./CFS. All her work to date has convinced her that people with certain forms of chronic illness are among the most invisible and excluded groups in society.
Catherine has lived with M.E./CFS since 1988. She has two daughters.
Find out more about Catherine's work on the CIIP website: www.chronicillnessinclusion.org.uk