Author: David Towell
An Agenda for Sustainable and Inclusive Development
In the 21st Century we all face the even bigger and now critical challenge of working together to find ways of living in harmony with our planet so as to achieve a sustainable future. Disabled people and their allies need to be part of this broader movement but equally our communities need their participation, if broader strategies are to be successful.
Read and download the free pdf in your browser here.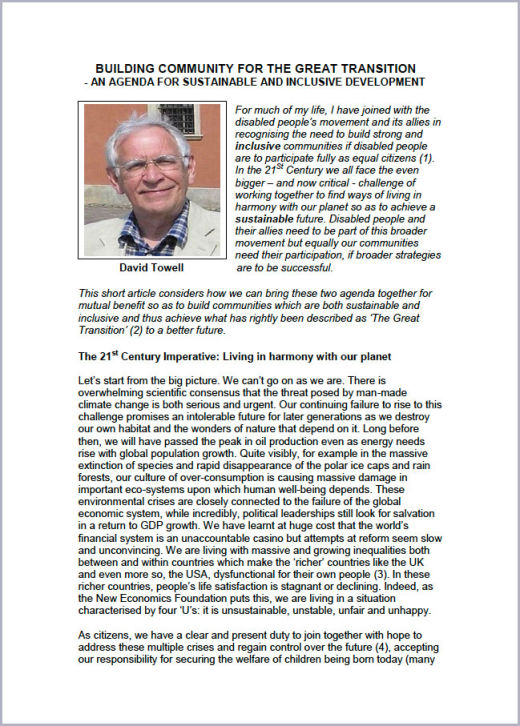 ---
The publisher is the Centre for Inclusive Futures.
Building Community for the Great Transition © David Towell 2012.
All Rights Reserved. No part of this paper may be reproduced in any form without permission from the publisher except for the quotation of brief passages in reviews.