Author: Dr Claudia Gillberg
In this important and moving paper Dr Claudia Gillberg reflects on her own experience of living with the chronic illness, myalgic encephalomyelitis or ME. She describes the multiple and reinforcing challenges she and others face as they try to find their place as full citizens in a society that has become confused about human value.
Imagine that you become disabled by long-term or chronic illness; then imagine that your disability is hard to see or, even worse, disputed by powerful professionals with a vested interest in rejecting your reality. Imagine that you lose your status and role within a highly valued community; then imagine that it is near impossible to reconnect to family, friends, colleagues or even those who share your disability. People with ME often face these layers of interlocking injustices, and they find that the welfare state, rather than an ally is part of the problem.
You can find hope in this essay. Social media, new forms of activism and learning and new forms of community life are all possible. But the troubling truth is that where injustice becomes invisible then the road to restoration is long and it challenges all of us.
Read and download the free pdf in your browser here.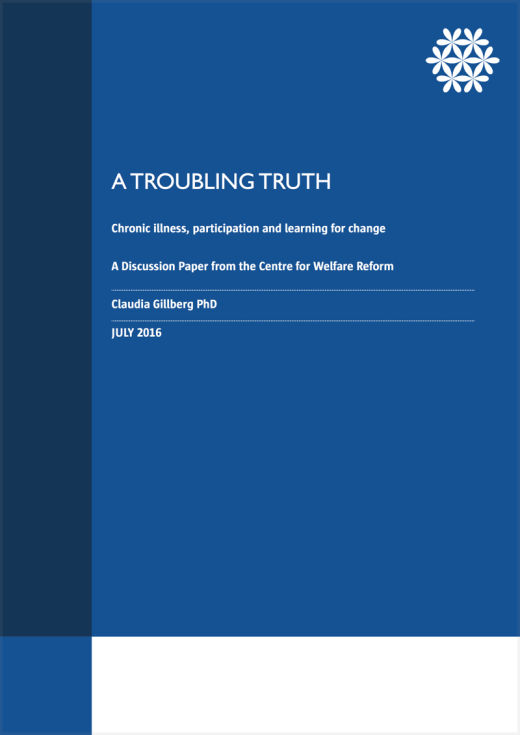 ---
The publisher is the Centre for Welfare Reform.
A Troubling Truth © Claudia Gillberg 2016.
All Rights Reserved. No part of this paper may be reproduced in any form without permission from the publisher except for the quotation of brief passages in reviews.