Real Wealth
Real Wealth is what it takes to build a good life. This idea is not just about money - it requires all our assets, our relationships, our own capacities and the opportunities created by our community. At its heart is our attitude, our resilience - the human spirit.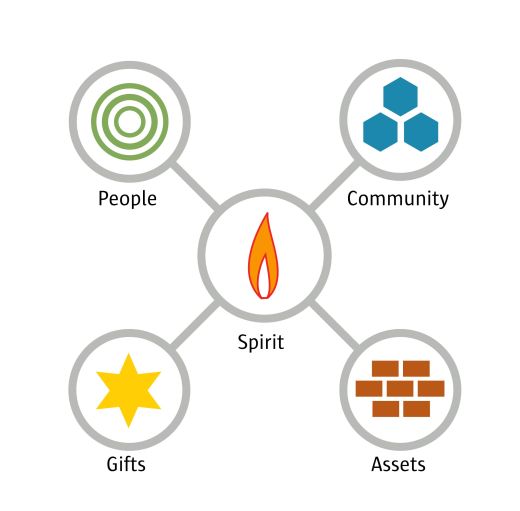 ---
The publisher is The Centre for Welfare Reform.
Graphic on Real Wealth © Pippa Murray and Simon Duffy 2011.
All Rights Reserved. No part of this paper may be reproduced in any form without permission from the publisher except for the quotation of brief passages in reviews.
Family Leadership, Inclusion, Neighbourhood Democracy, social care, social justice, Global, Graphic