Individual Service Design
Author: Simon Duffy
Individual Service Design is a working paper which sets out the process by which we design excellent supports for ourselves or those we care about. It provides a step-by-step process for individual service design and a detailed case study.
Read and download the free pdf in your browser here.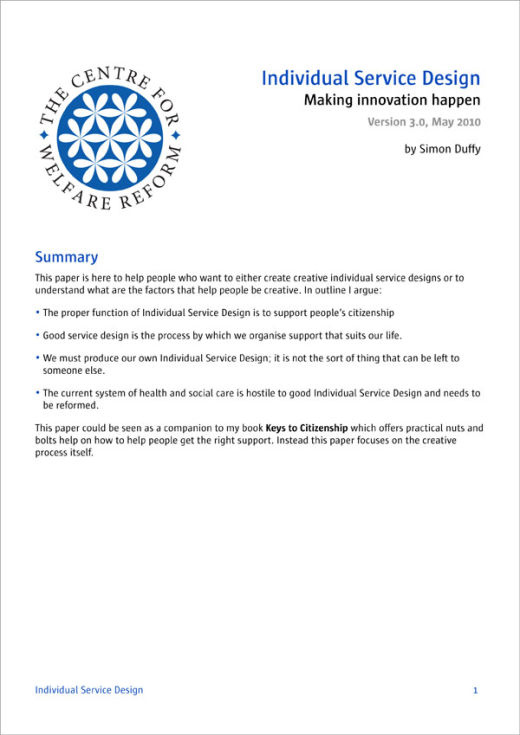 ---
The publisher is the Centre for Welfare Reform.
Individual Service Design Version 3.0 © Simon Duffy 2010. 
All Rights Reserved. No part of this paper may be reproduced in any form without permission from the publisher except for the quotation of brief passages in reviews.
Paper | 06.11.10
Person-Centred Planning, Paper