Authors: Josh Shepherd and Dave Goswell
Since 2010 the UK Government has been cutting local services and the incomes of local people as part of its Austerity programme. For the first time researchers have tracked all available data to understand the impact of austerity at a local authority level between 2009 and 2019. Their work outlines the severity of the cuts and their impact in every local area in England.
Local Spending covers all expenditure that can be tracked to a local area level. This is less than 50% of all public spending, which underlines the extremely centralised nature of government in England. Local government controls only 20% of Local Spending and less than 10% of all public spending. This extreme centralisation and the weakness of local government is one of the factors that seems to have enabled central government to enact the extraordinarily severe level of cuts we've seen since austerity began. As percentage of GDP we've seen Local Spending cut by 20% since Austerity began.
You can find more information about each local area in our online map.
Read and download the free pdf in your browser, link below.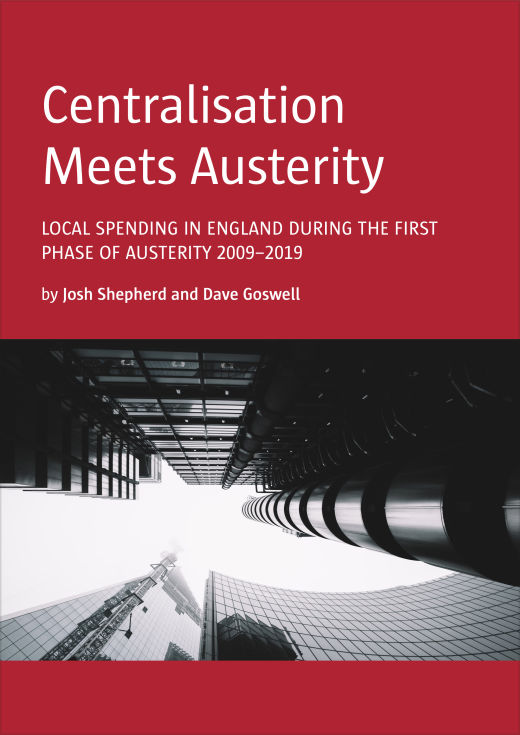 The publisher is Citizen Network Research. Centralisation Meets Austerity © Josh Shepherd and Dave Goswell 2022.