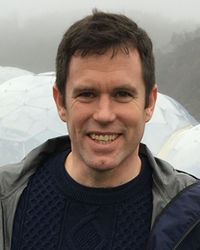 Dave Goswell is a Business Analyst with 15+ years of experience in a range of sectors. He brings expertise in using data to help understand systems and organisations. Throughout his career he has spent time understanding business problems, figuring out if data can be used to shed light on these, and presenting his analysis back to enable action.
As analytics tools have matured, Dave has specialised in Tableau data visualisation software to help business users see and understand their data. This resulted in a move to consulting, where he helped embed analytics across organisations for Interworks Europe, and more recently within the NHS.
In the past, Dave has worked in Social Care Commissioning teams where he had the opportunity to help commissioners make decisions on care provision. Quantifying return on investment was a key theme in his work, including an MSc thesis on the cost and benefits of Extra Care Housing. Dave championed supported living for people with a learning disability by working to reveal cost and outcome data during the campus reprovision.
Five years in public health gave Dave exposure to systems thinking, rigorous statistical analysis, and an appreciation of preventative approaches to health. Data visualisation proved critical in influencing the wider health system as way of persuading decisions makers in partner organisations to take account of public health issues. Data story telling is now a big part of his current role.
Dave has an MSc in Public Policy Research and is a Tableau Certified Professional.