Authors: Clare Hyde with Stephanie Jones
Pregnancy and parenthood for girls and women who have been in care
Foreword
To take a child into your care is a big responsibility; and currently the English government takes more children into its care every year. This action may be justified, but not only must the state act carefully when breaking up a family so it must also act responsibly in providing children with all the love and support they need as they grow into parents.
This short discussion paper from Clare and Stephanie suggests that the state, and we as those who empower it, are failing the children who enter care. Our failure creates problems that go round in circles, as young women, desperate for love and family, become young mothers.
To address this problem we must begin by understanding it. We can do this by gathering appropriate data, researching methods of good support and ensuring we address the needs of the children and young people we've taken into our care.
Families where children are abused are stigmatised for their failures. But what about the failures of the state? But what about our own failures as voters and as citizens? To fail to see what is going on is the biggest failure but it is an easy fault to rectify if the will is there.
Read and download the free pdf in your browser, link below.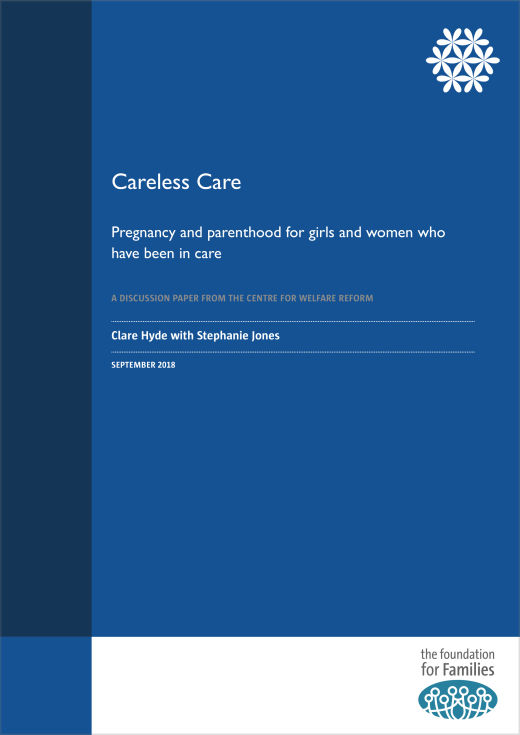 ---
The publisher is the Centre for Welfare Reform.
Careless Care © Clare Hyde and Stephanie Jones 2018.
All Rights Reserved. No part of this paper may be reproduced in any form without permission from the publisher except for the quotation of brief passages in reviews.