Author: John O'Brien
This paper records discussions about ensuring good support with and for people with learning disabilities, at an event organised by Paradigm in March 2012.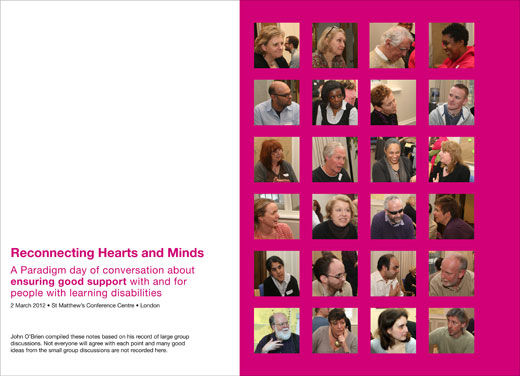 ---
The publisher is Paradigm.
Reconnecting Hearts and Minds © John O'Brien 2012.
All Rights Reserved. No part of this paper may be reproduced in any form without permission from the publisher except for the quotation of brief passages in reviews.