Authors: Eddie Bartnik and Ralph Broad
Local Area Coordination is one of the most important social innovations of the late Twentieth Century. It is a practice that has been carefully developed and nurtured to intentionally enhance citizenship, build community and reduce the growth of commodified care services.
This book marks an important milestone in the development of the practice. Local Area Coordination is now established and growing in several countries, with increasing flexibility and scope. The development of the practice has been subject to on-going research and it is now possible to integrate a variety of perspectives and findings and draw out the lessons for the next stage in its journey.
Power and Connection is the first book dedicated to Local Area Coordination, edited by two of its leading advocates and drawing on a wide range of experience from practitioners and researchers.
The book is available to purchase via our Store here.
And, it is also available to read and download (free pdf) in your browser, see the link below.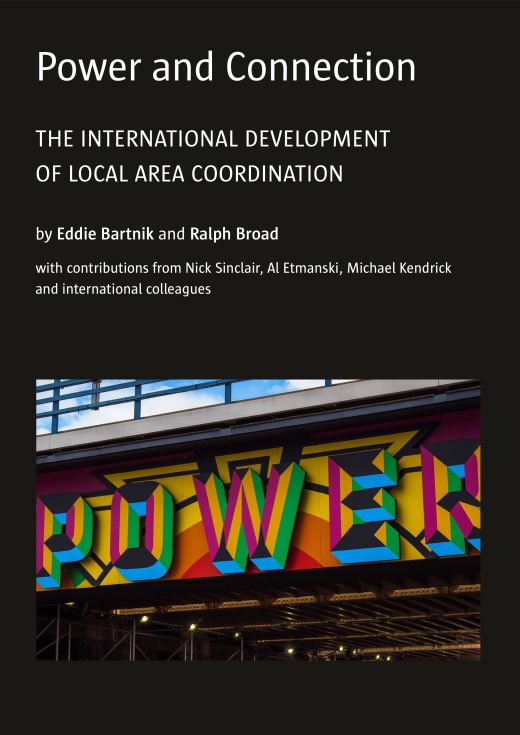 The publisher is Citizen Network Research. Power and Connection © Eddie Bartnik and Ralph Broad 2021.