Author: Jane Gregory
A transformational journey through the hazards of the disability system.
The journey of Jane and Chrissy is a journey of emerging wisdom, in the face of the peculiar traps and hazards of a system that still fails to recognise the positive value of disabled children or what it takes to properly support them or their families. 
Too often disability stories reflect the failures of these systems and play out as tragedies, when people don't get the right support. Other stories are wonderful success-stories, offering hope, but sometimes feeling unrealistic or glossing over real difficulties. 
This detailed study offers a different path, the story ends with positive change, but Jane and her daughter Chrissy help us to really understand the internal and external battles necessary to over come the hazards in their way.
Read and download the pdf in your browser here.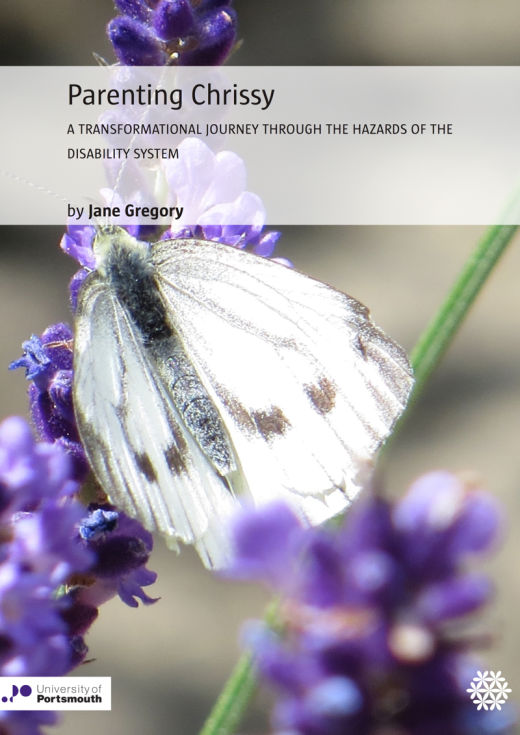 ---
The publisher is the Centre for Welfare Reform.
Parenting Chrissy © Jane Gregory 2017.
All Rights Reserved. No part of this paper may be reproduced in any form without permission from the publisher except for the quotation of brief passages in reviews.