Grow a Better Future
In this paper Steve Newman demonstrates that it is entirely possible to reimagine housing, planning and development so we could live and thrive in harmony with nature.
Author: Steven Newman
Grow a Better Future CIC are about designing and managing demonstration projects that show how we can start to live in harmony with the planet and nature. Its objectives include
Rural environment improved
Healthier food
Reduced carbon footprint
Improved social benefit
Livelihoods enhanced or new livelihoods created
Amenity value increased
Housing and accommodation facilitated
Here Steven Newman, one of the founders of Grow a better Future CIC, shares a key document that demonstrates that this is all economically feasible. Local government and private philanthropic landlords could ensure we create brilliant places to live and thrive, while actually restoring and protecting the natural world.
Read and download the pdf in your browser, link below.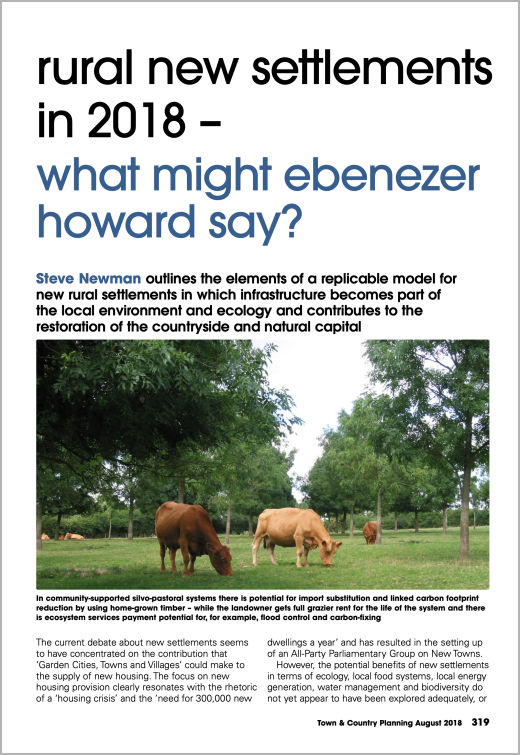 ---
The publisher is Town & Country Planning.
Grow a Better Future © Steven Newman 2018.
All Rights Reserved. No part of this paper may be reproduced in any form without permission from the publisher except for the quotation of brief passages in reviews.