Author: John Dalrymple
Deinstitutionalisation has been one of the most important and positive developments in the modern welfare state. However it has been fraught with challenges and resistance. Here John Dalrymple, one of the great leaders of this work in Scotland, reviews the lessons learned from the Scottish experience of deinstitutionalisation. 
Read and download the pdf in your browser here.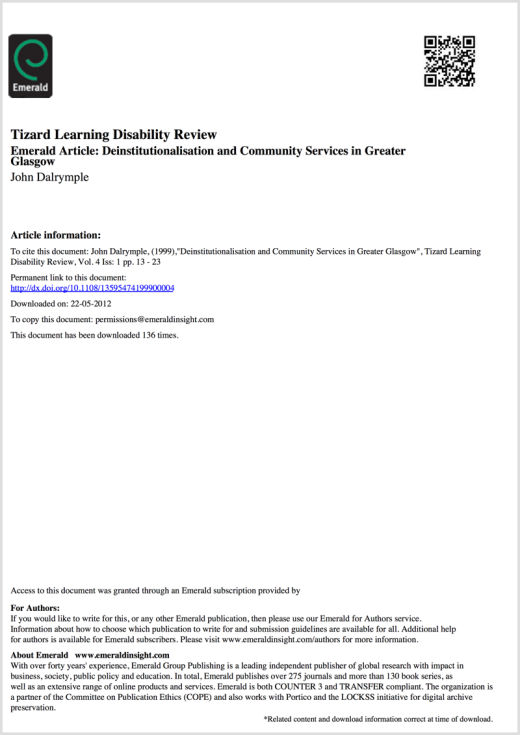 ---
The publisher is Pavilion Publishing (Brighton) Limited.
Deinstitutionalisation and Community Services in Greater Glasgow © Pavilion Publishing (Brighton) Limited 1999.
All Rights Reserved. No part of this paper may be reproduced in any form without permission from the publisher except for the quotation of brief passages in reviews.