Authors: Pippa Murray and Jane Shepherd
This discussion paper outlines the need for, and the possibility of, significant progress in personalising support in further education for young disabled people. 
This is an important paper that provides local leaders with clear stepping-stones for progress. Without these changes the citizenship of young people will be undermined, and communities will continue to fail to welcome the gifts of their young people.
Read and download the free pdf in your browser here.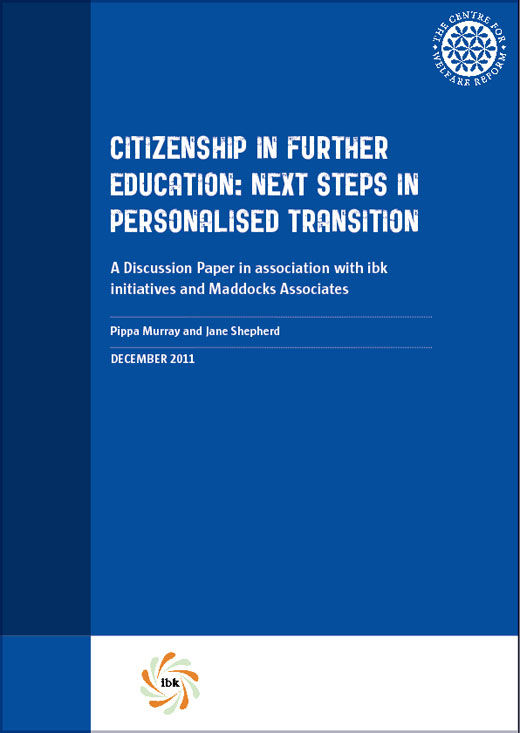 ---
The publisher is the Centre for Welfare Reform.
Citizenship in Further Education: Next Steps in Personalised Transition © Pippa Murray & Jane Shepherd 2011.
All Rights Reserved. No part of this paper may be reproduced in any form without permission from the publisher except for the quotation of brief passages in reviews.