Author: Terry Lynch
This book tackles head on the powerful myths and discriminatory attitudes that underlie one of the unspoken moral disasters of contemporary life: that so many older people die, before their time, cut off from their family and their homes, unhappy and alone.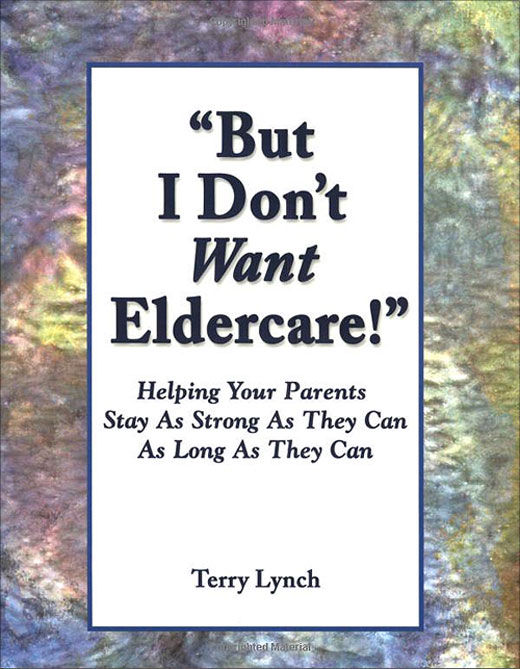 Terry Lynch provides creative and hopeful strategies for empowering older people and those who care about them to overcome these destructive forces, and it is written with wisdom and humanity.
This book is available in paperback or as a download for your Kindle. It can be purchased by going to Terry's website:
---
The publisher is The Legal Center for People with Disabilities and Older People.
But I Don't Want Eldercare! © Terry Lynch 2008.
All Rights Reserved. No part of this paper may be reproduced in any form without permission from the publisher except for the quotation of brief passages in reviews.