Response to SEN & Disability Green Paper
Author: Dr Pippa Murray
The UK government intends to reform education and support for all disabled children and their families in England. Pippa Murray's response argues that well intentioned plans may be undermined by a failure to understand the institutional discrimination facing disabled people and their families.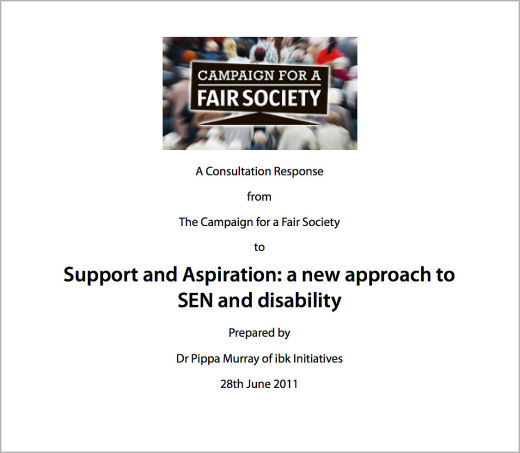 ---
Response to SEN and Disability Green Paper © Pippa Murray 2011.
All Rights Reserved. No part of this paper may be reproduced in any form without permission from the publisher except for the quotation of brief passages in reviews.
Paper | 29.06.11
disability, education, social care, Paper