Portable Education Budget
There seems to be no good reason why families should not control the funding for their child's education - especially if their child has extra or more complex needs. This would enable resources to be used more intelligently and flexibly.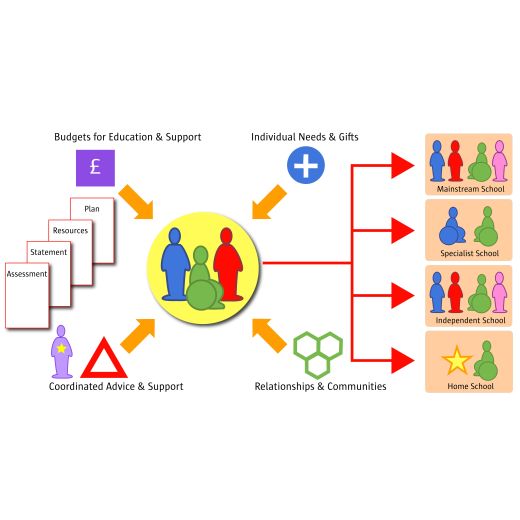 ---
The publisher is The Centre for Welfare Reform.
Graphic on Portable Education Budget © Simon Duffy 2011.
All Rights Reserved. No part of this paper may be reproduced in any form without permission from the publisher except for the quotation of brief passages in reviews.
education, Family Leadership, Inclusive Education, Self-Directed Support, England, Graphic