Ideas from Self Direct Members
Author: Don Derrett
The members of self direct came together in York to explore how the implementation of Self-Directed Support could be improved. This reports sets out their thinking and their interesting ideas.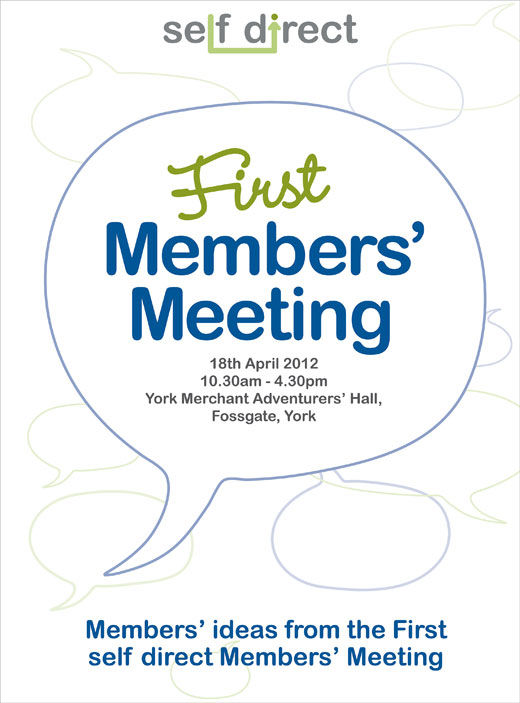 ---
The publisher is self direct.
First Members' Meeting © Don Derrett 2012.
All Rights Reserved. No part of this paper may be reproduced in any form without permission from the publisher except for the quotation of brief passages in reviews.
Paper | 30.11.23