Author: Self Direct 
This book focuses on the work necessary to help service providers change and to develop more personalised forms of support. It is packed full of useful information, stories, case studies and statistics. Any of the 27,000 service providers who currently provide social care will find it a useful resource.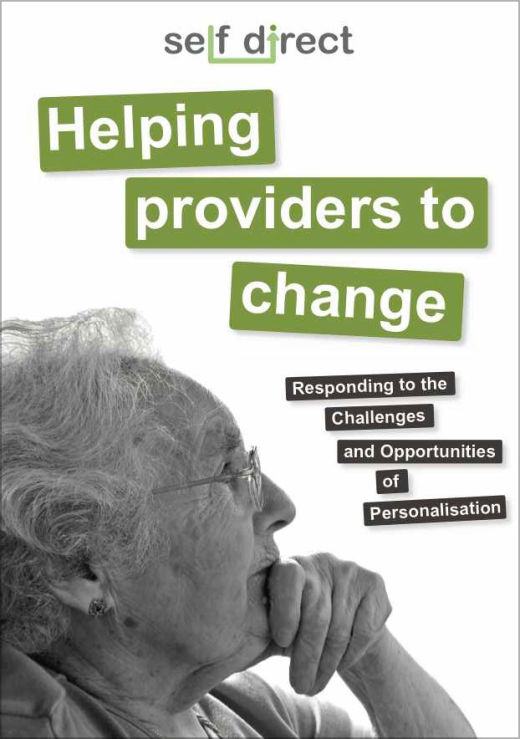 ---
The publisher is The Centre for Welfare Reform in association with Self Direct. 
Helping Providers to Change © Self Direct 2010. 
All Rights Reserved. No part of this paper may be reproduced in any form without permission from the publisher except for the quotation of brief passages in reviews.