Author: Matthew Potocnik
This important paper documents the injustice of the exclusion of people with disabilities in Australia from their right to vote.
There is a growing movement around the world to make sure all people get the right to vote. IN many countries this means challenging laws that have excluded some people, for example, people with intellectual disabilities. However, in Australia everyone has an obligation to vote - everyone should vote - it's your duty as a citizen.
Yet people with intellectual disabilities, who are being supported by the state-funded services, are not getting a meaningful chance to vote. It is the prejudices of people in the system - not the law - which are excluding people from their right to vote. In fact this systemic failure is encouraging people to break the law and fail in their duties as citizens.
As Matthew Potocnik describes, taking practical steps to overcome these barriers is not hard, but so far it has proved very hard to get the system to take these issues seriously.
Read and download the free pdf in your browser, link below.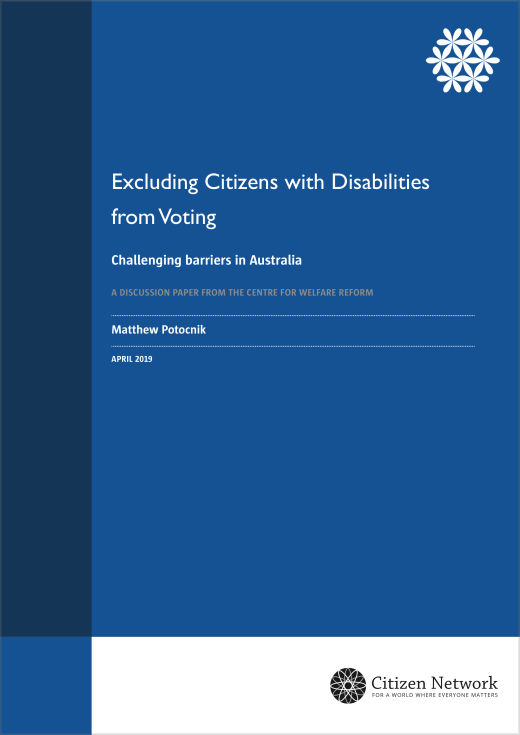 ---
The publisher is the Centre for Welfare Reform.
Excluding Citizens with Disabilities from Voting © Matthew Potocnik 2019.
All Rights Reserved. No part of this paper may be reproduced in any form without permission from the publisher except for the quotation of brief passages in reviews.