Author: Bringing Us Together
This Survival Guide from Bringing Us Together has been written by families for families of children and adults either with learning disabilities or autism, or both.
The guide shares advice and information on:
Living with behaviour that challenges,
Life Stage Trigger Points
Keeping your loved one and others safe
Overview of the Assessment and Review System
Crisis Planning
Getting the Right Support
Dealing with Meetings
How to look after you too
Read and download the free pdf in your browser, link below.
To find out more about Bringing Us Together and to get involved visit: http://bringingustogether.org.uk/get-involved/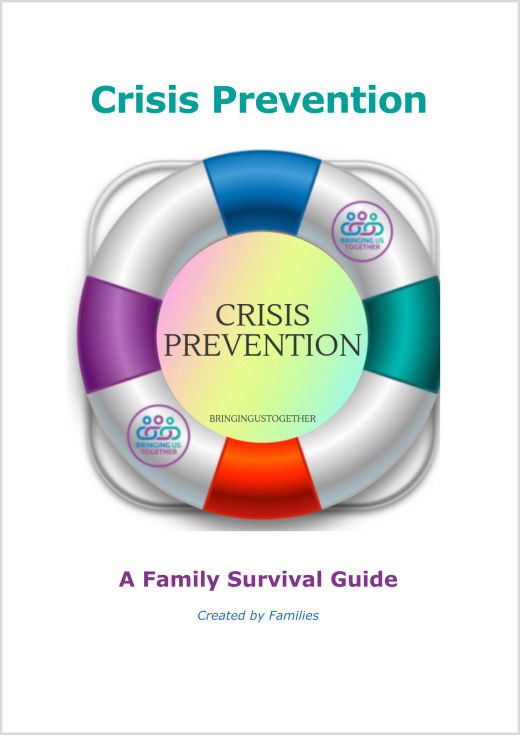 ---
The publisher is Bringing Us Together.
Crisis Prevention © Bringing Us Together 2019.
All Rights Reserved. No part of this paper may be reproduced in any form without permission from the publisher except for the quotation of brief passages in reviews.