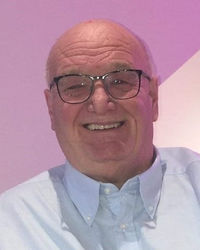 Philip Hardstone is the coordinator of Democratic Yorkshire and one of its two founder members. 
Philip is a Batley lad. He is a Christian. He spent five years of his life in the 1990s living in a small Christian community in Leeds, helping support the city's homeless youngsters. For him Democratic Yorkshire is a spiritual journey as much as anything else. An inclusive society and a shift towards an ecological civilisation are just as important as creating a vibrant democracy. The three go hand in hand.
Philip is dyslexic but he refused to allow his disability to hold him back in anyway. He worked for Kirklees Housing service for many years where he had responsibility for developing resident involvement, The Council reached Beacon Status in this area while he was at Kirklees, which took Philip on a tour of speaking engagements around the country, promoting the subject. He is a former Constituency Labour Party Secretary, Magistrate and visited inmates at HMP Prison Wakefield for a period during the 1980s.
Now 70 years of age, retired and living in Hornsea, he is determined to spend what remains of his time here on earth fighting for a better future for his fellow citizens and future generations of his native Yorkshire.