Author: Ester Ortega
Our systems of disability support are based on old broken industrial models. We must look at the world with new eyes. People and communities are full of potential and we need a new social field to support each other to flourish and grow.
Ester Ortega is a leading social innovator for inclusion, based in Spain. In this important document she reviews, transforms and develops many of the most positive social ideas of recent years and integrates them into a powerful statement of possibility. Imaginative graphics and clear text set out the new social field for community action.
Read and download the free pdf in your browser, link below.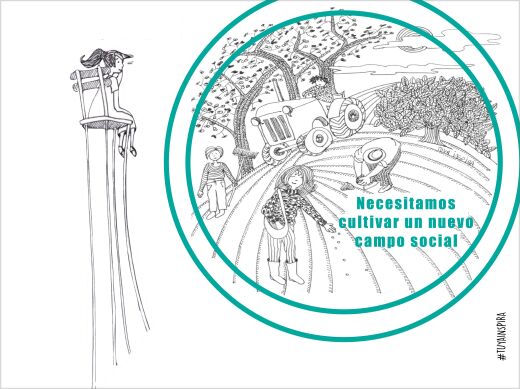 The publisher is Ester Ortega. Un Nuevo Campo Social © Ester Ortega 2022.