Safety for Citizens
Author: Simon Duffy
Safety for Citizens is a working paper which explores the relationship between safeguarding and personalisation. The paper sets out the evidence on risk, showing the correlation between institutional services and increased risk and the need to move towards a citizenship-focused approach.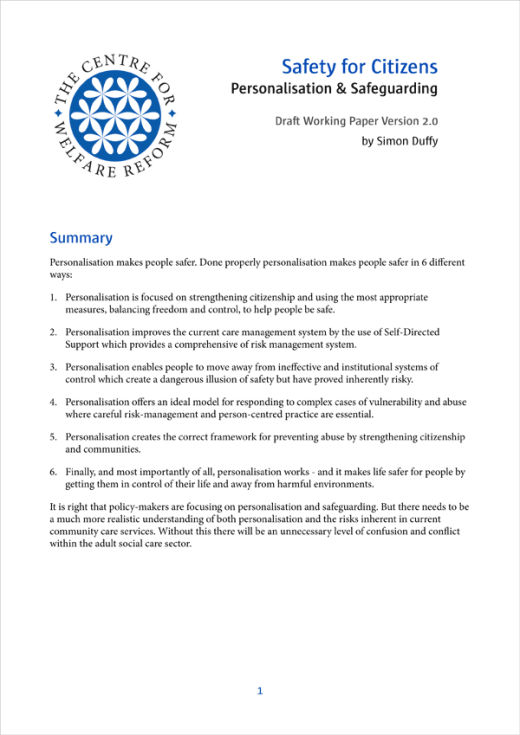 ---
The publisher is the Centre for Welfare Reform.
Safety for Citizens Version 2.0 © Simon Duffy 2010. First published 14th June 2010. 
No part of this paper may be reproduced in any form without permission from the publisher except for the quotation of brief passages in reviews.
Paper | 30.11.09
community, disability, intellectual disabilities, social care, England, Paper