Authors: Tess Reddington and Jan Fitzsimons
Changes in how people with learning disabilities are supported has provided an environment where a lot more people really can realise ambitions and dreams that would have been unthinkable a generation ago.
Read and download the free pdf in your browser here.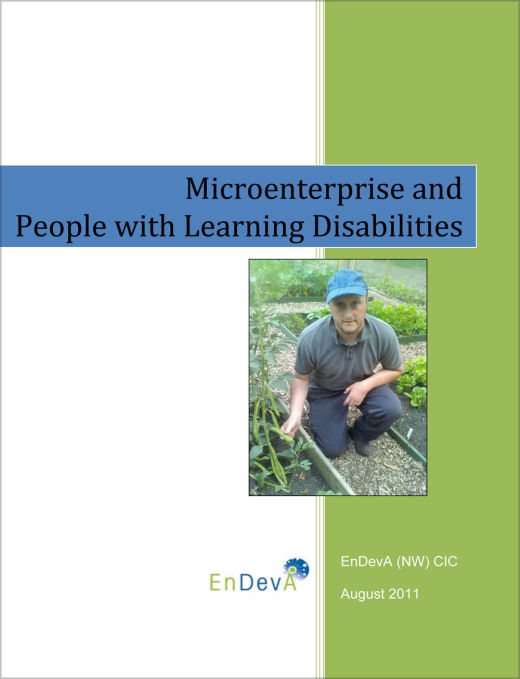 ---
The publisher is EnDevA (NW) CIC
Microenterprise and People with Learning Disabilities © Tess Reddington and Jan Fitzsimons 2011.
All Rights Reserved. No part of this paper may be reproduced in any form without permission from the publisher except for the quotation of brief passages in reviews.