The C2 model was developed by Robin Durie and others in order to capture the powerful and innovative community development process that was led by Hazel Stuteley and is now being piloted at a number of locations in England. It places particular emphasis on ensuring that local changes are led and inspired by local people.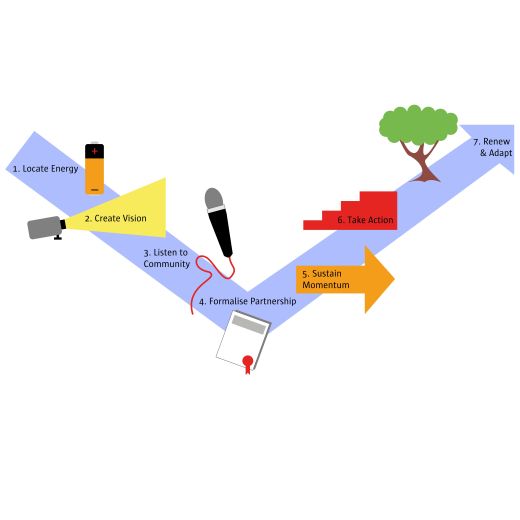 The key stages to the C2 model are:
1. Locate the energy - find the individuals with the will and interest to lead the change process.
2. Create positive vision - help create radically higher expectations of what can be achieved
3. Listen to the community - ensure issues are listened to, understood and communicated
4. Formalise partnership - build a community-led vehicle for local change
5. Sustain momentum - demonstrate the possibility of meaningful change, quickly
6. Take action - develop plans and implement significant local social action
7. Renew and adapt - help strengthen the local capacity to sustain and develop local leadership
This process has demonstrated major improvements in local communities in health, education, employment, environment, crime and in many other areas. The approach is positive, sensitive and respectful.
---
The publisher is The Centre for Welfare Reform.
C2 Model © Robin Durie, Hazel Stuteley and John Gillespie 2011.
All Rights Reserved. No part of this paper may be reproduced in any form without permission from the publisher except for the quotation of brief passages in reviews.