Authors: Kate Whittaker and Steve Broach
This useful guide to the law is a practical guide for campaigners – disabled people, families, carers and local groups.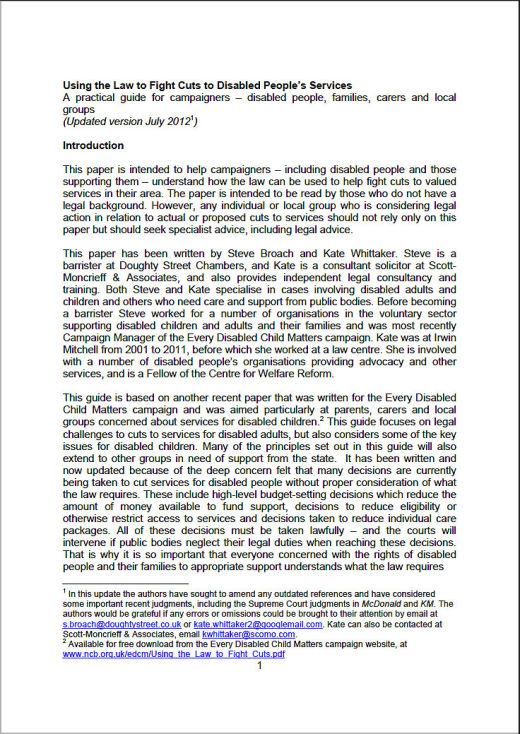 The paper has been written by Steve Broach and Kate Whittaker. Steve is a barrister at Doughty Street Chambers, and Kate is a consultant solicitor at Scott-Moncrieff & Associates, and also provides independent legal consultancy and training. Both Steve and Kate specialise in cases involving disabled adults and children and others who need care and support from public bodies.
This paper is intended to help campaigners – including disabled people and those supporting them – understand how the law can be used to help fight cuts to valued services in their area. The paper is intended to be read by those who do not have a legal background. However, any individual or local group who is considering legal
action in relation to actual or proposed cuts to services should not rely only on this paper but should seek specialist advice, including legal advice.
---
Using the Law to Fight Cuts to Disabled People's Services © Kate Whittaker and Steve Broach 2012.
All Rights Reserved. No part of this paper may be reproduced in any form without permission from the publisher except for the quotation of brief passages in reviews.