Deprived of Incapacity Benefit
Author: Steve Griffiths
Steve Griffiths explains why the changes to Incapacity Benefit and the introduction of ESA simply further institutionalise an unjust system, one that has seen more than half a million people wrongly deprived of Incapacity Benefit.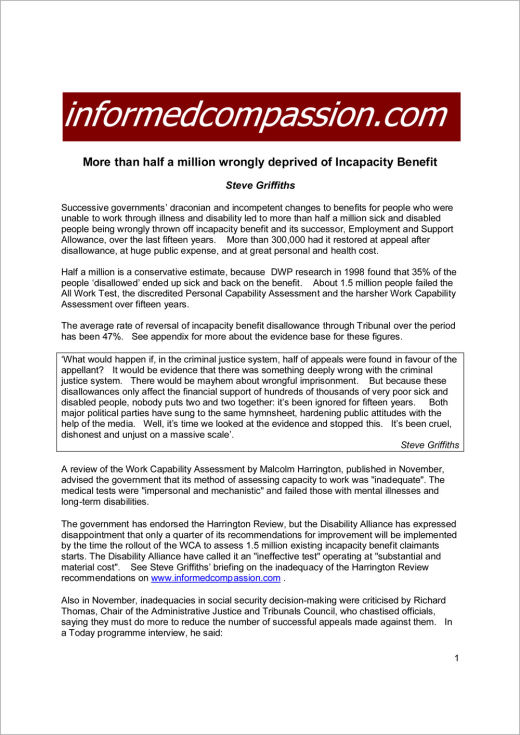 ---
The publisher is Steve Griffiths.
Deprived of Incapacity Benefit © Steve Griffiths 2013.
All Rights Reserved. No part of this paper may be reproduced in any form without permission from the publisher except for the quotation of brief passages in reviews.
Paper | 13.11.13
disability, tax and benefits, England, Paper