The 247 grid tool is a simple but inspiringly visual way to design an effective support package around someone's life. Designed by a family carer, it hands back choice and control to the end user, making the process of assessment for support a more positive experience.
The grid tool facilitates more client understanding in what is happening, encouraging fuller participation in the choice and management of their activities, support and finances. The grid tools can be used by individuals, families and commissioners alike to review the services they receive.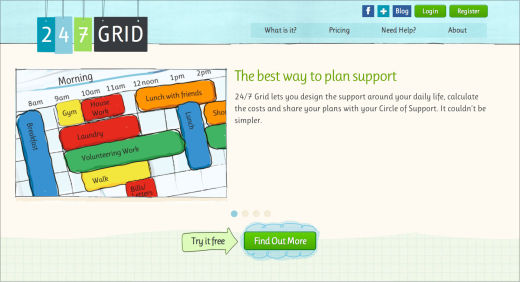 ---
The publisher is the Centre for Welfare Reform.
247 Grid Tool © 247 Grid 2012.
All Rights Reserved. No part of this paper may be reproduced in any form without permission from the publisher except for the quotation of brief passages in reviews.