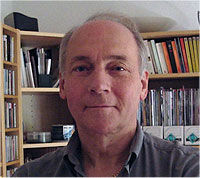 Chris is Managing Director of Koru Services Group, focused on helping both public and private sector organisations to improve their customers' experiences of dealing with them. The 'Koru', which represents the unfurled fern, is the Maori symbol of new life, new growth, harmony and rebirth, and summarises the company's approach to working with its own partners and customers.
After university Chris enjoyed a successful career in local government, in a range of local authorities throughout the UK. His experience included infrastructure development and deployment as well as financial strategy, and helped to develop an understanding of, and ability to manage, the complexity of public policy, projects and programmes. In 1986 Chris joined ICL (Fujitsu) and pursued a sales and management career focused on local government and the application of new technologies to the local implications of national government policy. In the mid 1990s, Chris helped to develop one of the first practical applications for both adults and children, of the National Grid for Learning as coined by one of his then colleagues and current collaborator Dr Chris Yapp.
Since leaving ICL to first join and then own and manage Koru, Chris has increasingly concentrated on helping local authorities to re-imagine what local governance might look like in future and how local services can be designed to reconnect with local people and generate economic and social growth. This work has covered both challenging local political leaders and senior managers within local authorities to view austerity as a vehicle for designing new models of governance, as well as working in specific services areas to release capacity to cope with new forms of delivery. This experience and thinking has recently been captured in the paper 'Community Sourcing and Social Care', authored jointly with Chris Yapp, and published by the Centre for Welfare Reform.
Chris is committed to the renaissance of local governance and government as an essential counterweight to the potentially damaging elements of national economic and social change.